Usual Problem:
New plan: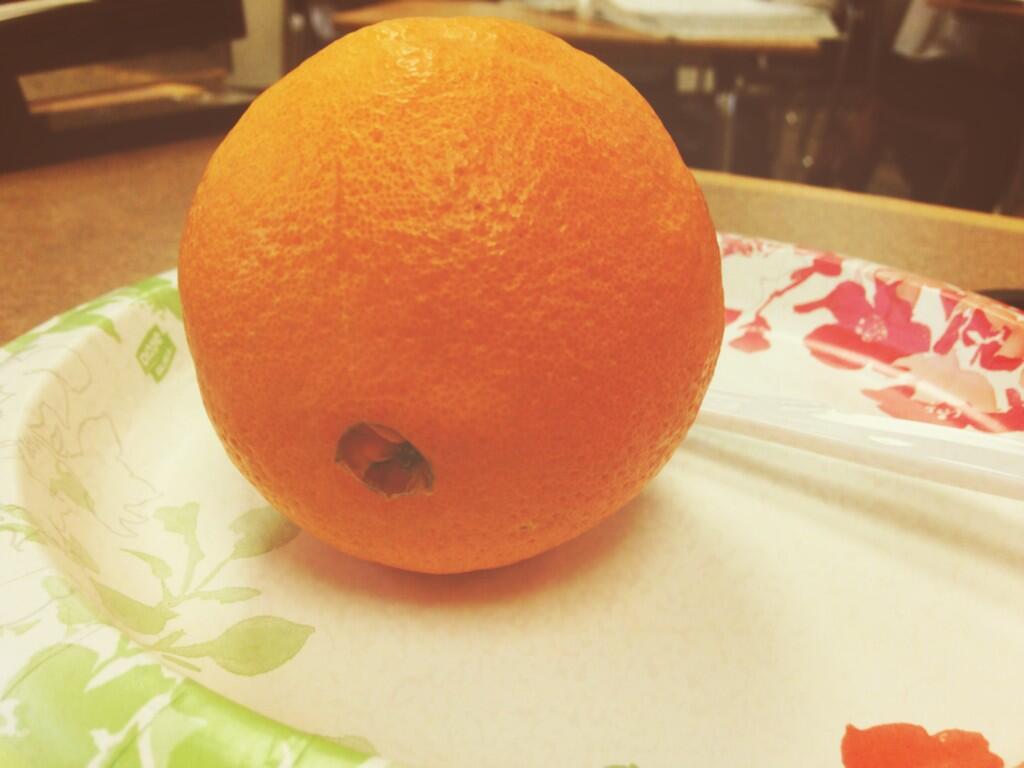 Question: What is the area of an orange slice cut 3 cm from the top?
1. Give each kid (or pair of kids) an orange. Luckily, I have an orange tree.
2. Make other supplies available: string, ruler, plastic knives, plate
3. Challenge them to come up with a solution before making a cut
4. Compare calculated results with actual slice.
5. Eat the orange.
6. Students take pictures of their experiments while in progress and report results on blogs.